Stourbridge Office
---
Our counselling offices in Stourbridge are recently refurbished and offer a quietly relaxed atmosphere away from the hustle and bustle of daily life. The location has been carefully chosen to maximise convenience to our clients. It provides a place of safety, in a quiet confidential environment. Importantly, this will assist you to explore your immediate issues, whilst offering respite from your daily life.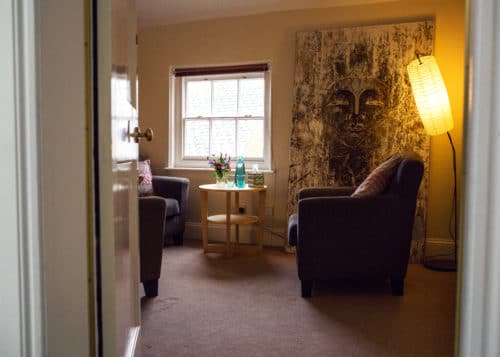 Stourbridge
Ancora Counselling,
Chancery House,
71 Market Street,
Stourbridge
DY8 1AQ
enquires@ancoracounselling.co.uk
Phone: 07910 373809
Appointments
We offer a discreet service that means that access to our counselling practice is strictly by appointment only, please call us or complete our on-line form before attending our office.
Location
Our location has been carefully selected to ensure that we are within easy reach of public transport. In addition, we are a short distance from junctions three and four on the M5 and about a 30 minute drive from Birmingham City Centre.
Our services are easily accessible for those seeking  support from the West Midlands and Worcestershire.
Car Parking
Market Street is conveniently located, close to all major transport routes and with plenty of car parking options nearby. The nearest car park is located at the Ryemarket Shopping Centre.
Sat Nav Directions
Offices – DY8 1AQ
Car Parking – DY8 1HJ
Public Transport Options
We are just a few minutes walk from Stourbridge Town railway station. The Stourbridge Interchange offers a wide variety of public transport options and provides transport links from all the major surrounding towns.
We also offer appointments in Worcester.